The RepairSTAN™ is a convenient amenity that is helpful to riders of all ages and experience levels. It offers a wide selection of tools that can be used on many different bike models and allow riders to make small repairs while away from home.
The tools include:
Allen Wrenches: 2.5, 3, 4, 5, 6, 8mm

Tire Lever

Pedal Wrench

Headset Wrench

Phillips Screwdriver

Straight Screwdriver

Adjustable Wrench

Open Wrenches: 8, 9, 10, 11mm




Because every bike is different, the tools needed to make adjustments can change from model to model. The RepairSTAN™ is created to assist all riders, regardless of their bike's style and age. Here is an overview of what each tool can be used for:
Allen Keys
This versatile tool can be used to loosen or tighten many different parts on newer bikes. Various key sizes are included, so adjustments can be made to brakes, chains, gear shifters, handlebars, pedals, seats, stems, and more!
Tire lever
This tool is primarily used to repair a flat tire. The tire lever separates a tire tread from a wheel frame so that an inner tube can be accessed and potentially removed. The tire lever on the RepairSTAN™ is made of plastic, reducing the possibility of accidentally puncturing a tire.
Pedal wrench
As the name suggests, this wrench is used for adjusting the pedals on certain bike models. This wrench has a thinner profile than most and can easily fit between a bike pedal and crank arm to make quick adjustments.
Headset wrench
This wrench is used to adjust the headset on many different bike models and, similar to the pedal wrench, has a thin profile that allows it to fit between tight spaces.
Phillips and Flat Head screwdrivers
These screwdrivers are used to adjust limit screws on both the front and rear derailleurs on certain bike models. They can also be used to add or remove accessories on a bike, such as a water bottle holder. The Phillips can also be used to adjust brakes and pedals on older-style bikes.
Adjustable and open wrenches
These wrenches are used to remove tires from older bike models that do not have quick release axle rods.
QR code
In addition to these great tools, each RepairSTAN™ includes a QR code, which links to helpful videos on how to make minor bike repairs using the tools provided.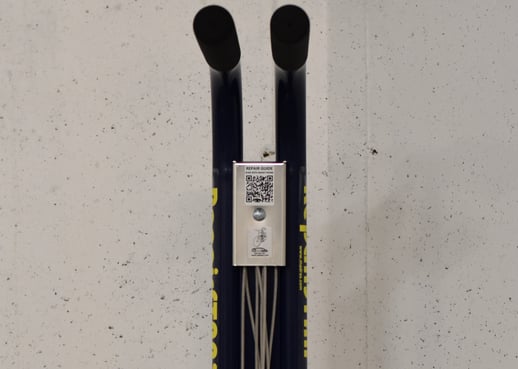 The tools on the RepairSTAN™ are secured with metal cables, meaning that they aren't in danger of getting lost or stolen. These cables are all long enough to reach any part of a mounted bike, allowing riders to easily make adjustments without restriction.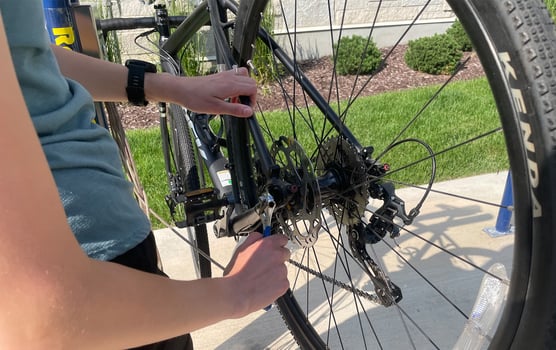 The RepairSTAN™ also includes a mount bikes can be hung from while being repaired. This ensures that the bike won't fall over while being fixed, and allows the rider to keep both hands free for repairs! The mount has a vinyl cushion padding that prevents damage to the seat or frame of bike while hanging.
PHIL-UP Tire Pump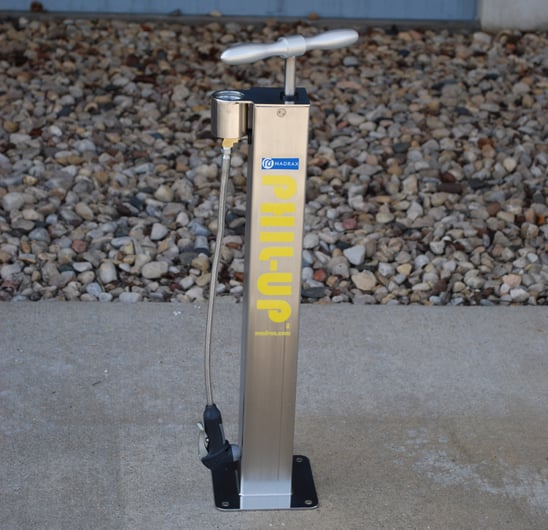 If you love the assistance the RepairSTAN™ provides, another great addition to outdoor spaces would be a PHIL-UP Tire Pump, which allows riders to fill up their bike tires while on the road!
---
Related Resources