While bike storage is often thought of as an indoor application, there are instances where outdoor storage solutions are needed. We want to share some ideas for when you have to tackle this challenge.
With any type of bike storage, the intent should be to be park bicycles long-term, typically two hours or longer, with a reasonable expectation of security.
The key to effective outdoor bike storage is to provide an additional level of protection for bicycles from natural elements, like the weather, as well as human elements like thieves.
So, in addition to placing bike storage racks, you would also want to incorporate something like a bike rack canopy.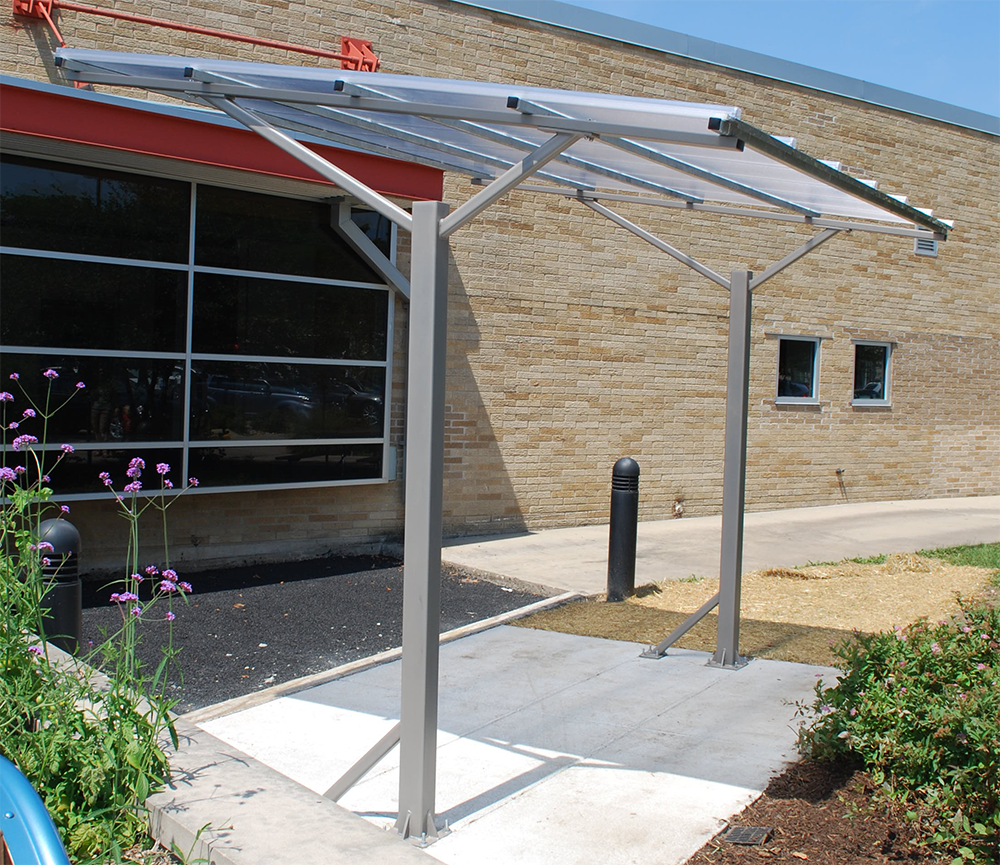 These covers will help in keeping rain, snow and other weather from falling directly onto the bicycle.
It also keeps the cyclist out of the elements while locking their bicycle to the rack.
Although a canopy over bike racks would work well, the storage area would still be exposed from the sides. For something that shields stored bicycles overhead and on the sides, consider a bike shed.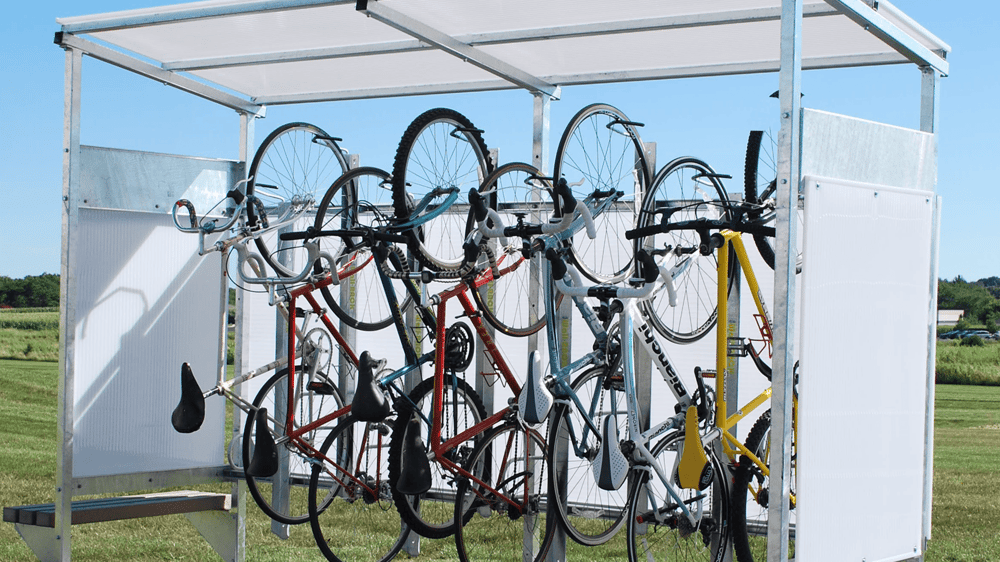 These structures offer protection from the elements, providing roofs and siding to prevent even more effects from nature.
They can be used to cover ground-mounted bike racks. Or they can also be outfitted with bike storage racks that mount to the shed--creating vertical bike storage as well as two-tiered bike storage spaces.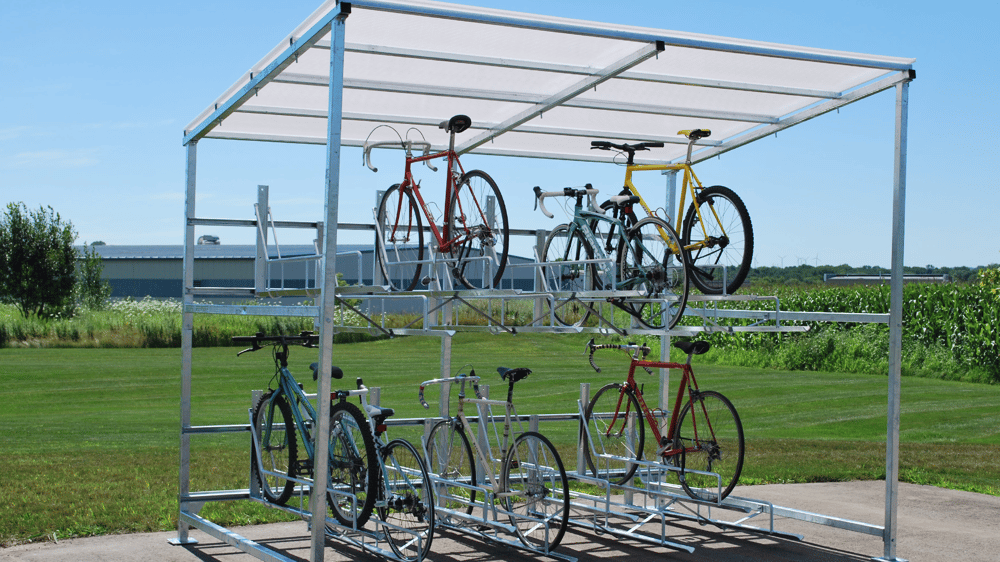 For even greater bike protection, consider fully-enclosing bicycles with bike lockers.
Bicycles can be completely protected from the elements by being stored inside lockers with solid steel panels, or you can let in some airflow by installing perforated panels. These panels can be customized to add a unique design element.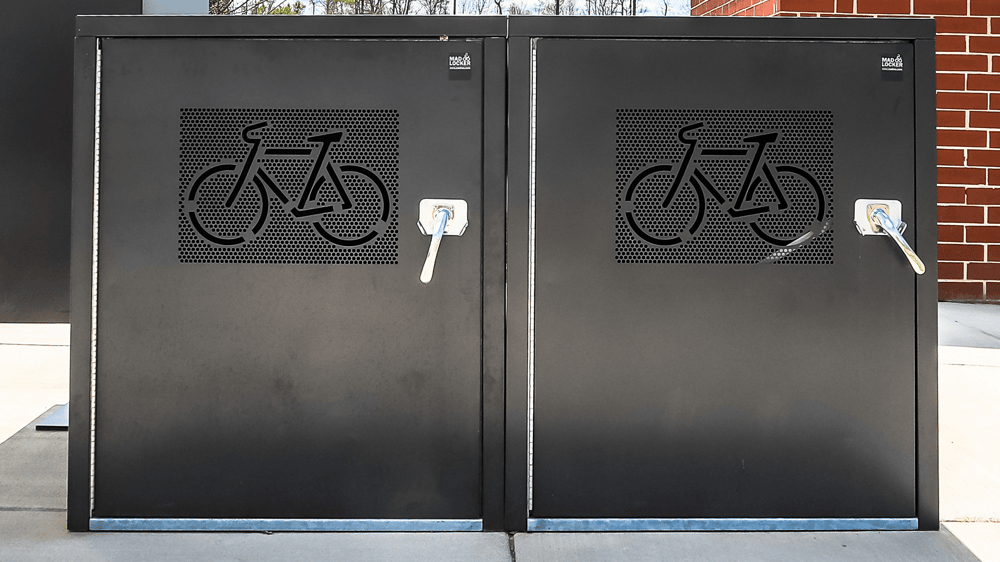 Regardless of which option you choose, there is one key element you need to make sure your outdoor storage solution has.
You need to make sure the frame of the bicycle and a wheel can be locked to the rack using a standard U-style lock. This will keep the bicycle more secure from theft while stored.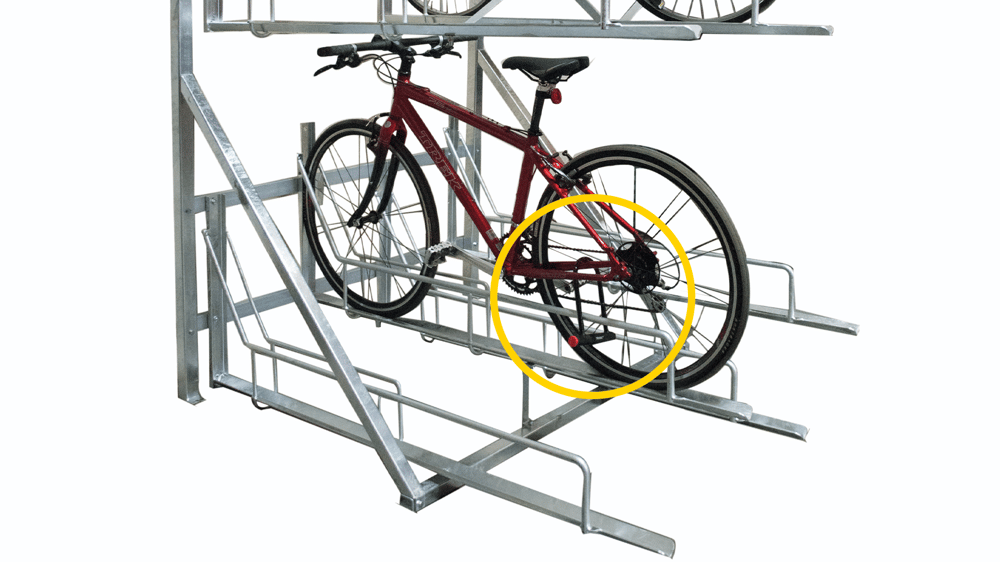 Also consider amenities like a public bike pump, bike repair station and bench when installing outdoor bicycle storage to make it even more functional.
If you have any questions or are looking for more guidance on choosing the best bike storage solutions, you can contact us through our website.
---
Related Resources
---