At Madrax, we thoroughly enjoy the day in and day out contact we have with a variety of customers. The relationships we have built up over the past four decades are invaluable to us. As a company, we work with customers from all backgrounds such as contractors, developers, landscape architects, facility owners, schools and universities, government officials, and residential consumers.
We are excited to announce that we have partnered with AEC Daily, a company and website with free continuing education courses for various fields. As an e-learning platform geared towards business professionals in the construction, engineering, and architecture fields, AEC daily works hand in hand with many of our customers to ensure that they receive the credit and the knowledge they need.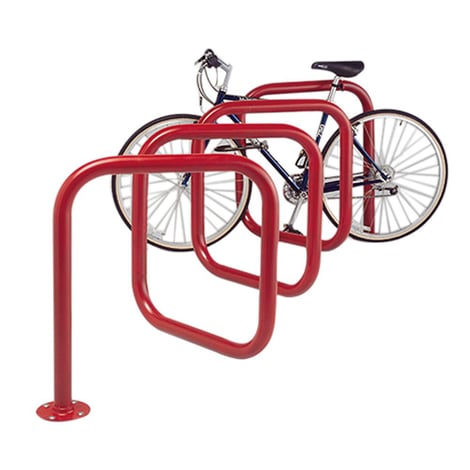 In this course you will learn valuable technical information that is crucial when implementing bike parking. Take a look at bike parking guidelines, learn about various installation and mounting options, properly and effectively determine how to choose the right bike rack for your space, grasp the difference between a good and bad bike rack, and learn firsthand about the material and finish choices you have.

If you are seeking out learning opportunities in your field, earn credit through this free bike parking course from AEC Daily! This simple, narrated presentation is designed to set you up for success. By watching and studying the presentation, you will have no problem passing the quiz at the end and will be on your way to earning your well-deserved credit.

We worked hard on this course to make sure it serves as an extremely valuable resource for you. We hope you enjoy the information and take the knowledge with you to future projects you may have.

Feel free to let us know what you think. We are always happy to chat!