We are ready for ALL of the weather conditions.
Winter-like conditions, salty air, high heat, and strong UV rays make up just a small portion of the types of environments we ride bikes in and therefore need bike storage in. Our bike racks and bike storage are currently shipped all over the United States and Canada, spanning through many types of climates. That's why here at Madrax, we sure have done our research and are prepared to offer advice for the most common and best finish types for your area and needs.
All of our hand-made bike racks start as carbon steel tubing and are appropriately bent to fabricate the correct bike rack shape. Depending on the bike rack you select, you may have the option to choose the outside diameter (OD). For example, you may see that our bike racks are made in 1 7/8" or 2 3/8" diameters.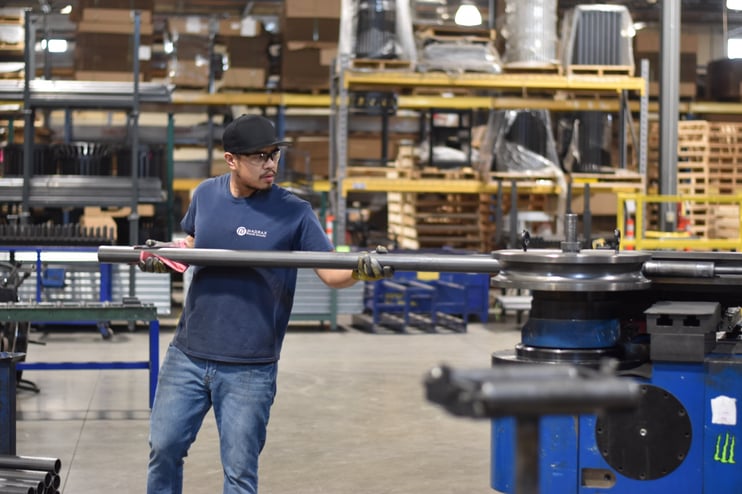 Galvanized
This finish is hearty to say the least. As true Wisconsinites, we know all too well the harsh weather environments that our winters can bring. Galvanized bike racks are recommended for spaces that will be in such environments as they provide excellent durability, not to mention do not require regular maintenance. With time, galvanized racks will dull to a gray color and come with a standard five year warranty.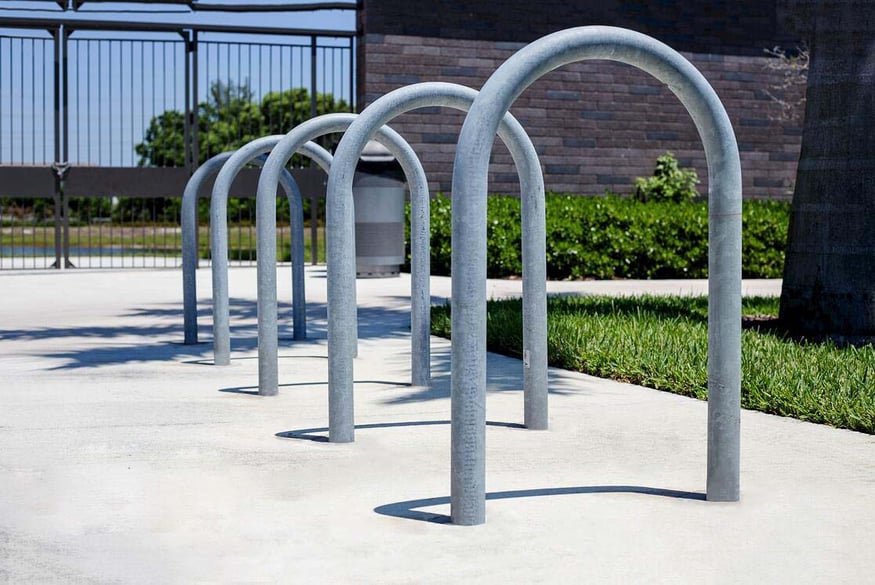 Powder Coat
If you are looking for a fun looking bike rack that brings color to your space or are not concerned about harsh weather getting to your bike storage, our powder coat finish is a strong contender for you. Powder coat finishes provide a sleek and shiny appearance in one of our 18 offered powder coat colors. Powder coat is not rust resistant, will require maintenance, and will fade over time with UV light. This finish comes with a one year warranty.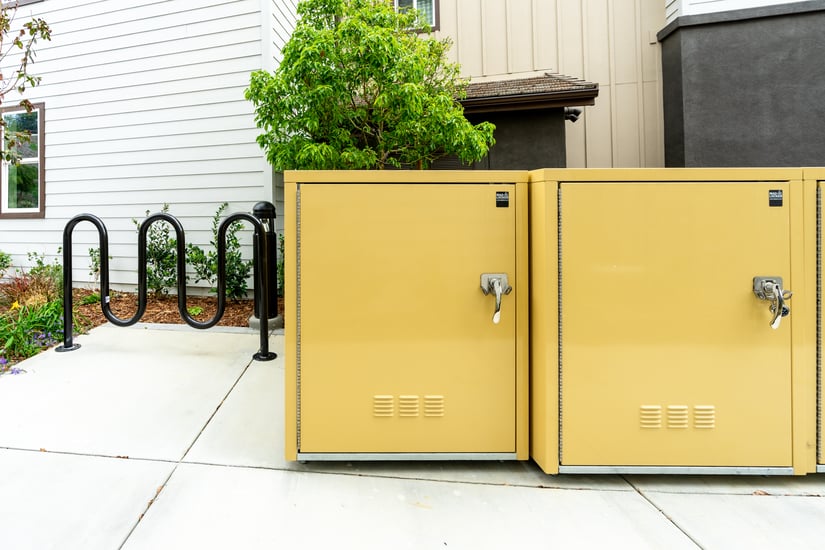 Stainless Steel
Tropical areas with the inevitable salty air or other areas with harsh environments, stainless steel will remain tough. With the brilliant shine and incredible resilience to weather elements, this finish is durable to say the least. Being much less susceptible to rust, stainless steel bike racks boast the capability to reach decades of regular use, far outliving the five year warranty it comes with. Should chemicals need to be used near the bike rack for any reason such as cleaning, precautions are advised as to not damage the rack.
Electropolished Stainless Steel
Similar to stainless steel, electropolished stainless steel also boasts years and years of use. To be shinier yet than our standard stainless steel, electropolished racks are dipped into an electro-chemical bath that replaces impurities with incredible shine. With again, hardly any maintenance needed if at all and a five year warranty, our stainless steel products provide you with a great bang for your buck.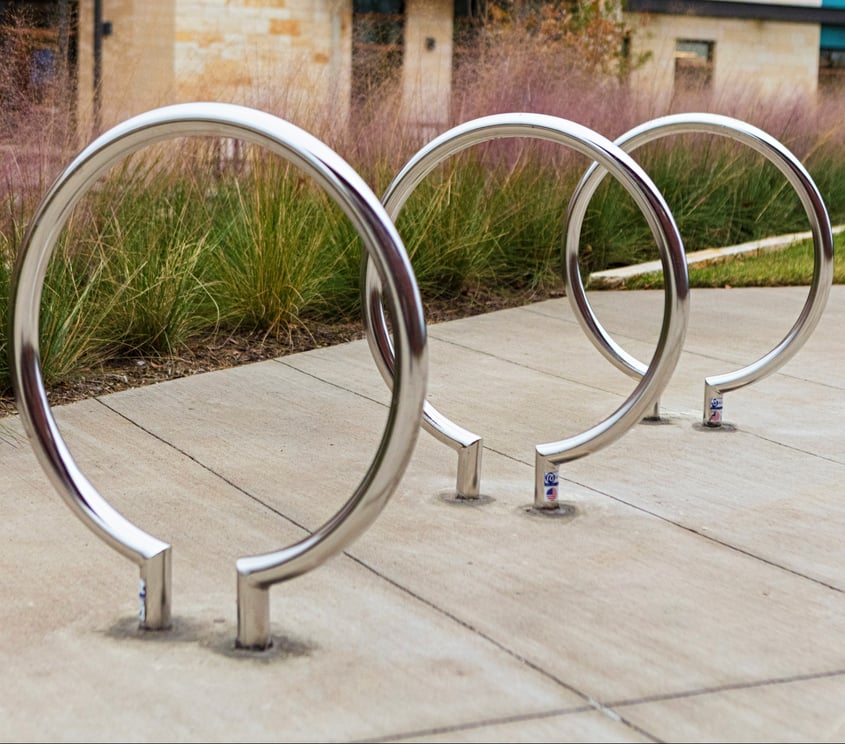 We've got you covered wherever you are.
Whether you experience harsh winters, extreme heat, or salty air in your neck of the woods, we've got you covered with some of our most often purchased and trusted finish types available for your bike racks.
---
For additional questions or concerns regarding your bike rack or materials and finishes, please do not hesitate to reach out to sales@madrax.com or call us at 608-849-1080 or toll free at 800-448-7931.