From the deep blue seas to in front of your school, business, or multi-family residence. Fish and other aquatic animals are some of the most popular designs for custom bike racks.
Scroll down to see photos of sea life that has come to life as a bike rack.
Don't see that sea creature you are looking for? Let's chat and design your very own!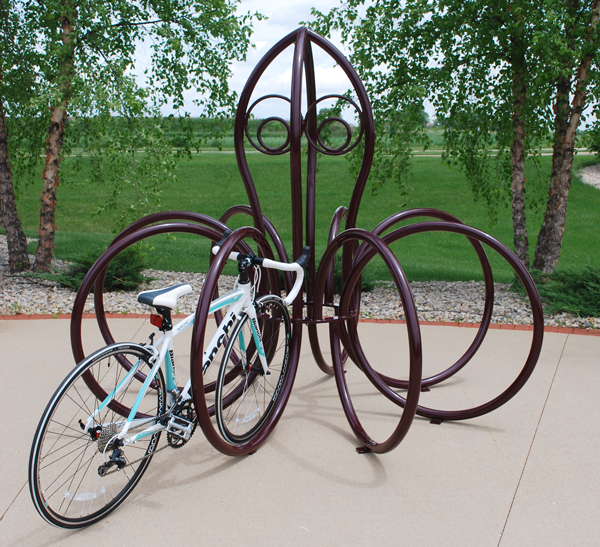 This Kraken really is a wonder of the seven seas. Most bike racks are "flat" in that they only have two sides. This octopus was created in a way that each tentacle is a functional rack to park bicycles. The tentacles are also spaced so it can be accessed from every direction.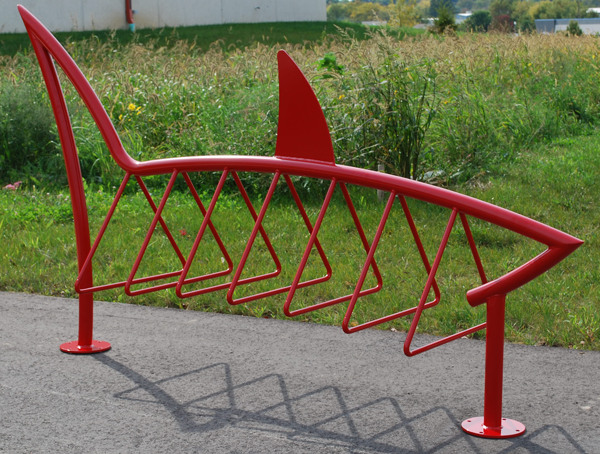 There's no one better to keep bicycles safely secured than the ocean's greatest hunter. You can often spot a shark bike rack near community school pools.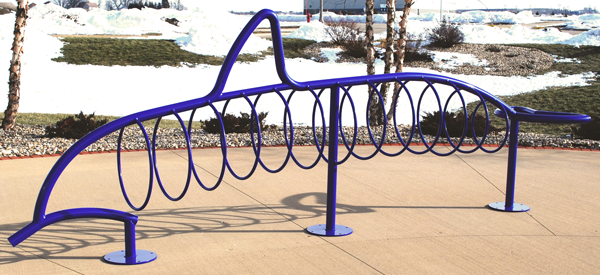 Dolphins are known to be playful creatures. What better animal to use as a bike rack that encourages and captures the joy of cycling?
Fish
Just like the variety of fish that swim below the surface of the water, fish bike racks come in all shapes, sizes and styles.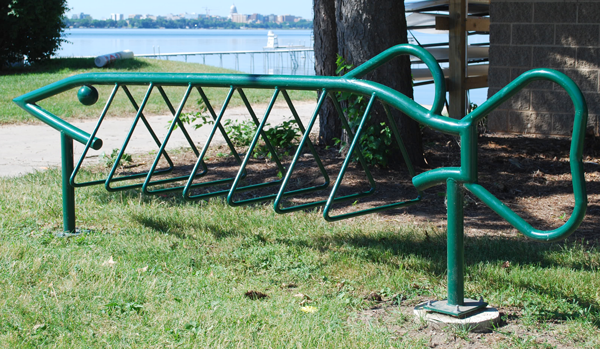 This muskie bike rack was reeled in by a park in Wisconsin.
Read more about why the Village of Maple Bluff updated their old bike racks with custom bike racks.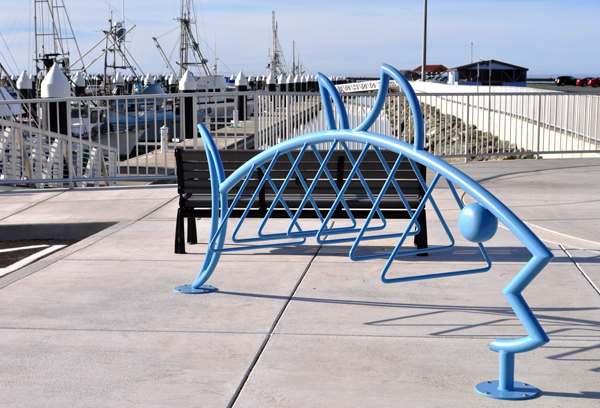 A perfect way to spend a day. Park your bicycle at the tuna bike rack and watch the fishing boats come and go.
Alligator

When an alligator is near, you're often encouraged to keep your distance. Not the case with this gator. You're more than safe riding right up and locking your bicycle to him.
Want more inspiration? See examples of logo custom bike racks.
Come on in, the water's fine! Contact us today to dive into an aquatic-themed custom bike rack.