For as long as birds have been flying through the skies, man has had a fascination with flight. Being perched atop a bicycle is one place that has allowed us to come close to replicating the feeling of this elusive trait.
It's no wonder then, that birds are a perfect symbol for our cycling passions and make ideal forms for bike racks.
Below you will find different examples of bird bike racks and how they could cause cyclists to flock to your school, business or public space.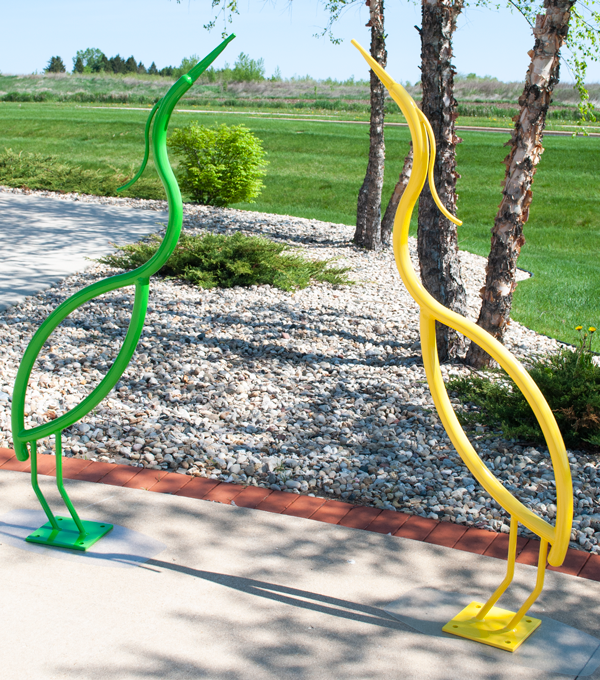 The way the steel tubing is shaped for these bike racks, it really captures the sloping shape of a heron. Cyclists can securely rest and lock their their bicycles to the rack using the loop of the heron's body.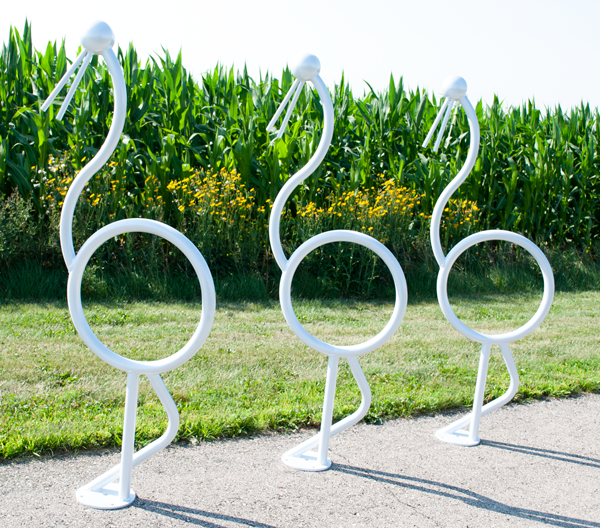 The circular body shape of this crane bike rack more resembles a traditional bike rack. This makes the rack easily recognizable and intuitive to use. The design, along with colors, could easily be refined to reflect other birds such as a flamingo or duck.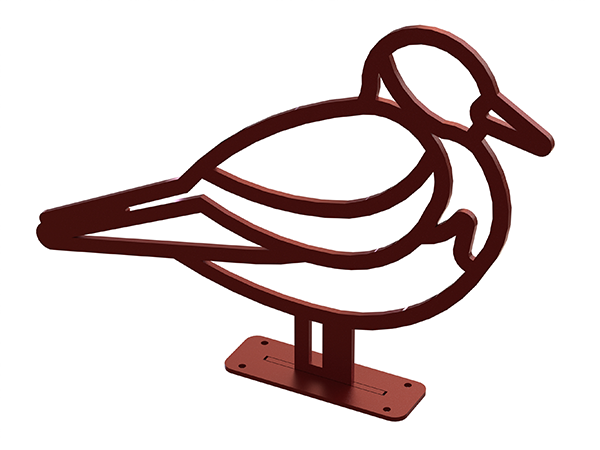 Sticking with the theme of an actual bird being the bike rack, a steel sheet can be plasma cut as an outline of a bird. There is more flexibility in creating outlines of birds with this type of rack. This gives you more options for the overall design and specific bird that makes up your bike rack.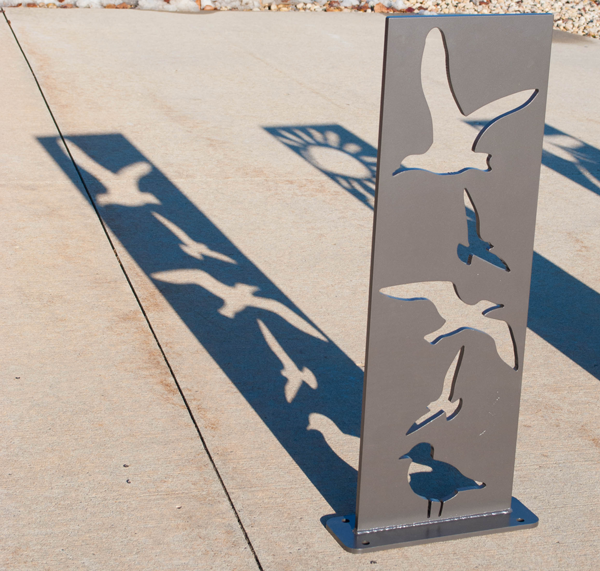 As opposed to the rack being an outline of a bird, birds can also be cut out of steel to become a bike rack. Appropriately named, these Shadow Bike Racks cast eye-catching shadows as the sunlight passes through. The cut-outs also have a specific function to go with their form. They allow u-style locks to pass through in order to secure bicycles.
Get even more inspiration for expressive bike racks by checking out examples of logo custom bike racks and fish bike racks.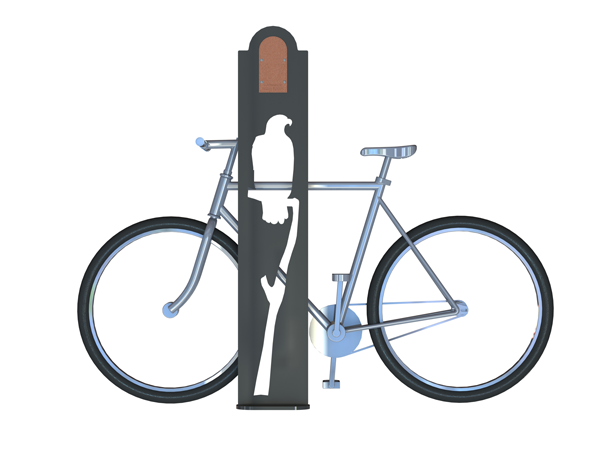 Your bird bike rack can also be more than just a bike rack. The above is an example of a custom bike rack on the Great Sauk Trail in Wisconsin, that also serves as a mile marker. It's a great option for cyclists to lock up their bicycles and take the time to further enjoy the trail and surrounding environment on foot.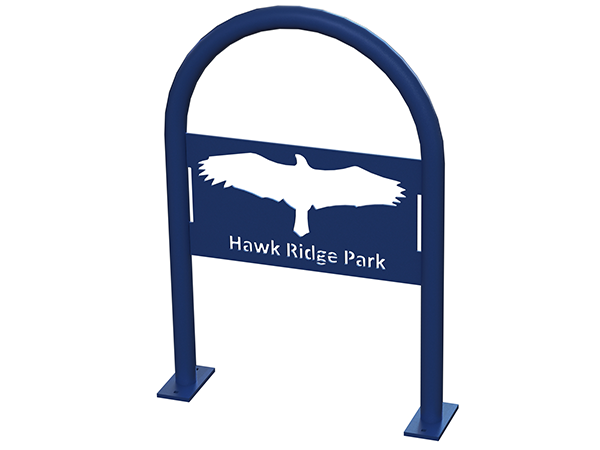 The lean bar of an inverted u bike rack is another great option for featuring our feathered friends. You have similar options with these as well. Birds can be cut out of the lean bar. Or the lean bar can be cut as an outline of a bird.
These examples just scratch the surface of what's possible. Hopefully they will hatch some ideas of your own.
Have a bird in mind for your bike rack? Fly over to our contact page to inquire about a custom bird bike rack.