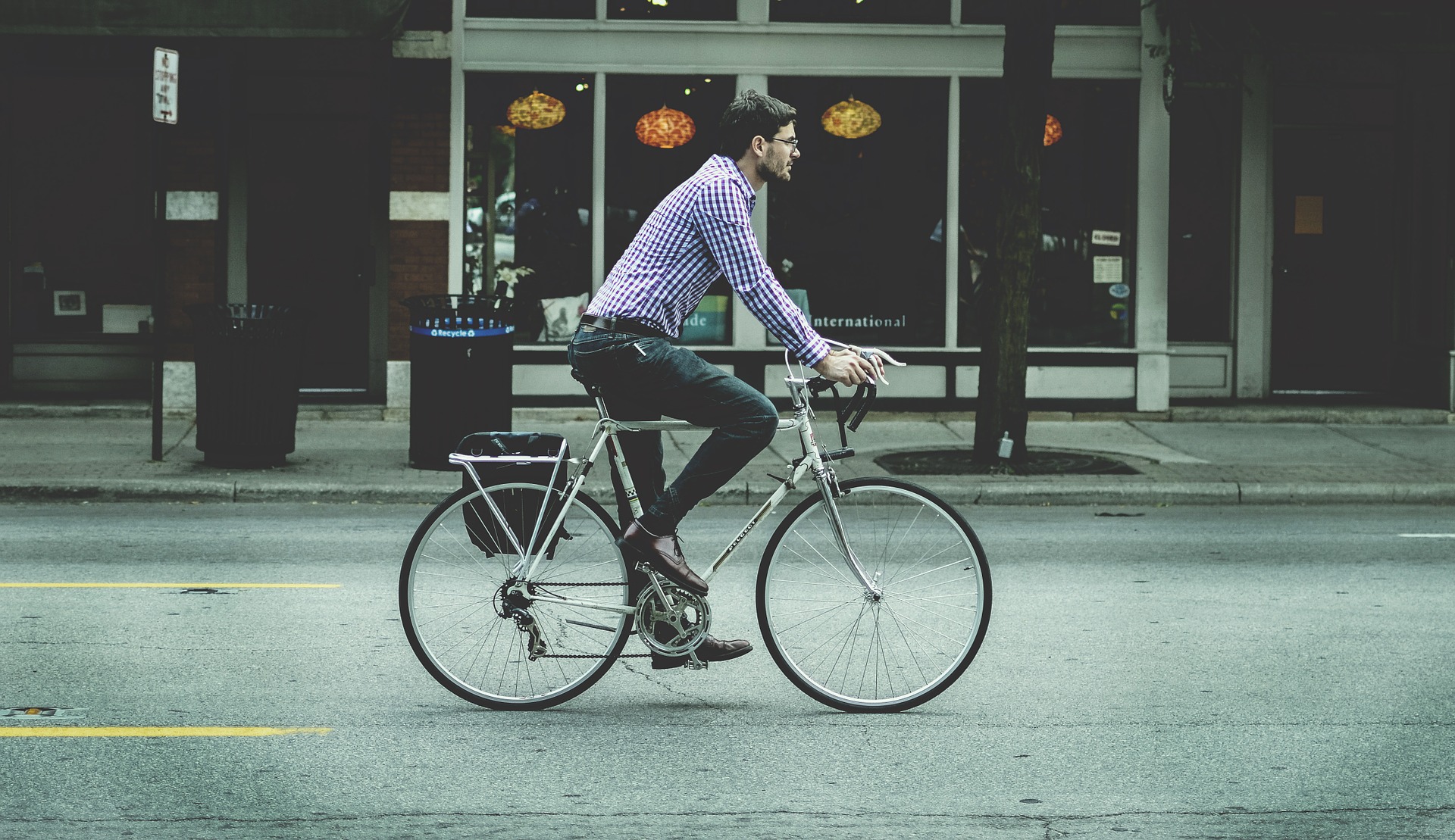 With hundreds of communities around the country holding events to help promote and increase bicycle commuting, there could very well be an increased volume of bikes arriving at your business or facility. And many first-timers who participate in one of these promotions become regular bike commuters, meaning you could need permanent bike parking solutions.
"there could very well be an increased volume of bikes arriving at your business or facility."
What does this mean for workers, tenants, or patrons who will be bringing bicycles to your business or facility? They will be a need adequate bike storage in your space.
Bike Storage for Bike Commuters
The term bike storage is commonly used when referring to parking a bike long-term - longer than 2 hours. This term would apply to commuters biking to work, as they would need to store their bikes for several hours during the work day.
So what qualifies as sufficient bike storage? Each situation has its own factors that play a part, but generally there are a few guidelines to follow that will ensure quality bike storage:
Protection from theft and vandals

Protection from weather

Ease of use

Support of the bicycle
Protecting Bikes from Theft and Vandals
The cost of a mid-range bike falls between $300 - $1,000, and bike commuters can easily justify spending well beyond that for a bike if it is their primary mode of transportation.
Bike commuters want to have peace of mind and know that their investment is safe while away from them. Therefore, they appreciate the highest level of bike security when it is available to them.
The most secure solution for bikes is a bike room. A designated and secured room to park bikes. The next best option would be an area within the building designated for bike parking, followed by an outdoor parking area.
All of these options should include bike racks or parking solutions where the bike frame AND one tire can be locked to the rack using a U-lock.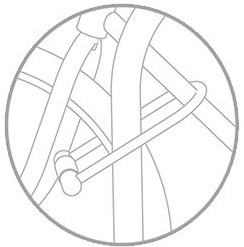 Every bike storage solution will have its own needs. Let us help guide you to the best items for your facility.
Protecting Bikes from Weather
Natural elements like rain, snow, and salt can do a great deal of damage to bike. Especially if the bicycle is exposed to these elements for several hours every day.
Obviously a fully-enclosed bike room is going to be best for keeping bikes out of dubious weather conditions. But for outside parking, overhead protection is a big plus.
Bike shelters and bike lockers are two great ways to limit the exposure of bicycles. Bike shelters can provide a canopy and/or walls to keep bikes out of the elements. Bike lockers are a more enclosed option; although they can't fully protect against all weather effects, they keep most of it out.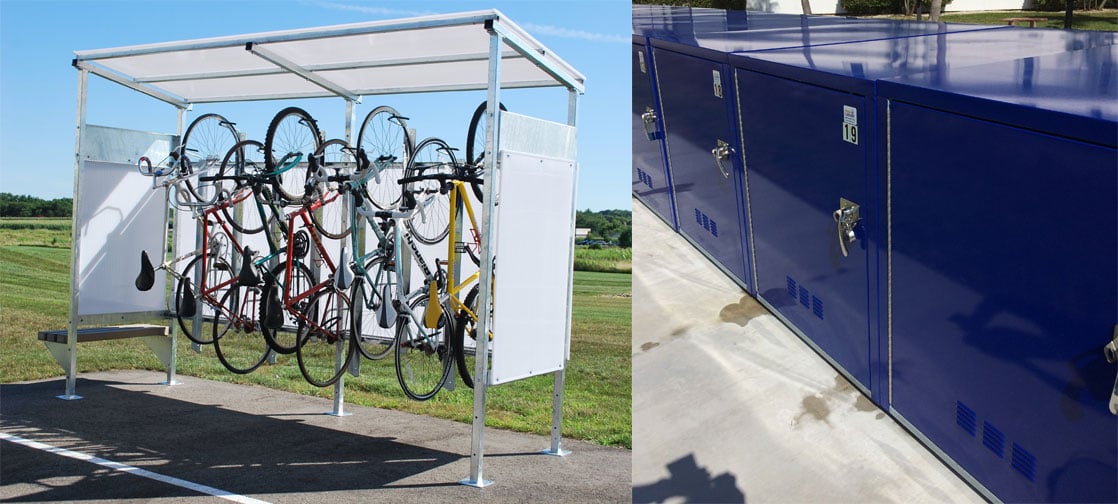 Ease of Use
Bike parking shouldn't take a lot of time or effort. Bike storage areas inside a building should be clearly marked and easily accessible. There should also be a reasonable amount of aisle space for more than one user to maneuver bikes in and out of a bike parking spot at a time.
Outdoor bike storage should also be marked and located 50 feet from the entrance or closer than the nearest car parking stall.
Proper spacing (36" ideal, 24" minimum) between each bike parking space is also important. When bikes are parked too close to each other, it makes it difficult to use and bikes can come into contact with each other, causing damage.
Supporting the Bicycle
The majority of bikes used by professionals to commute will not have a kick stand. This means the bike rack or parking solution will need to support the bike. The bike rack should provide two points of contact on the bike.
A bike rack with a wheel well provides additional support for the bike, as well as makes proper use of the rack more intuitive.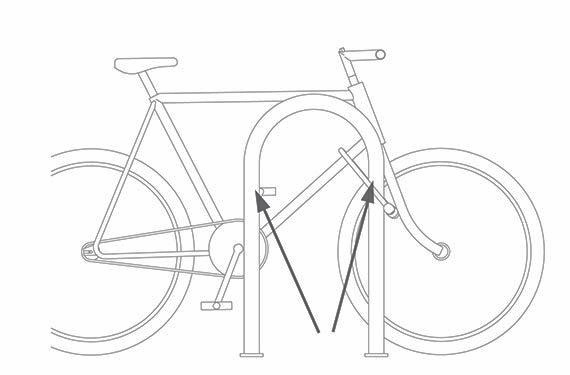 Bicycle Commuting is Good for Business
Bike to Work Week and Day will help spur a new crop of commuters to ride their bike to work each day. But the the benefits aren't exclusive to the riders. Encouraging and supporting commuting by bicycle has benefits for the business as well.
Let us know your bike commuting and bike storage experiences in the comments.